Adaptable and light
I optimize for portability with my office setup, while trying to keep the ergonomy acceptable. This allows me to work from pretty much anywhere. I use this setup in 3 different main modes:
Full
This is the most ergonomic setup, as it enables me to get the top of the screen at eye level (as is widely suggested, see Canadian Centre for Occupational Health and Safety for example). When I'm at home, or can bring everything this is my preferred setup.
The laptop stand is the Rooster Laptop Stand. It folds together and takes up very little space in the bag.
The keyboard is Logitech Keys-To-Go Ultra-Portable Bluetooth Keyboard. It's super slim and can fit in any computer bag without problem. It doesn't have F-keys though, which has made me look for an alternative to this.
The mouse is Microsoft Bluetooth Mobile Mouse 3600. Keeping it simple here! This mouse has served me well for many years.
Medium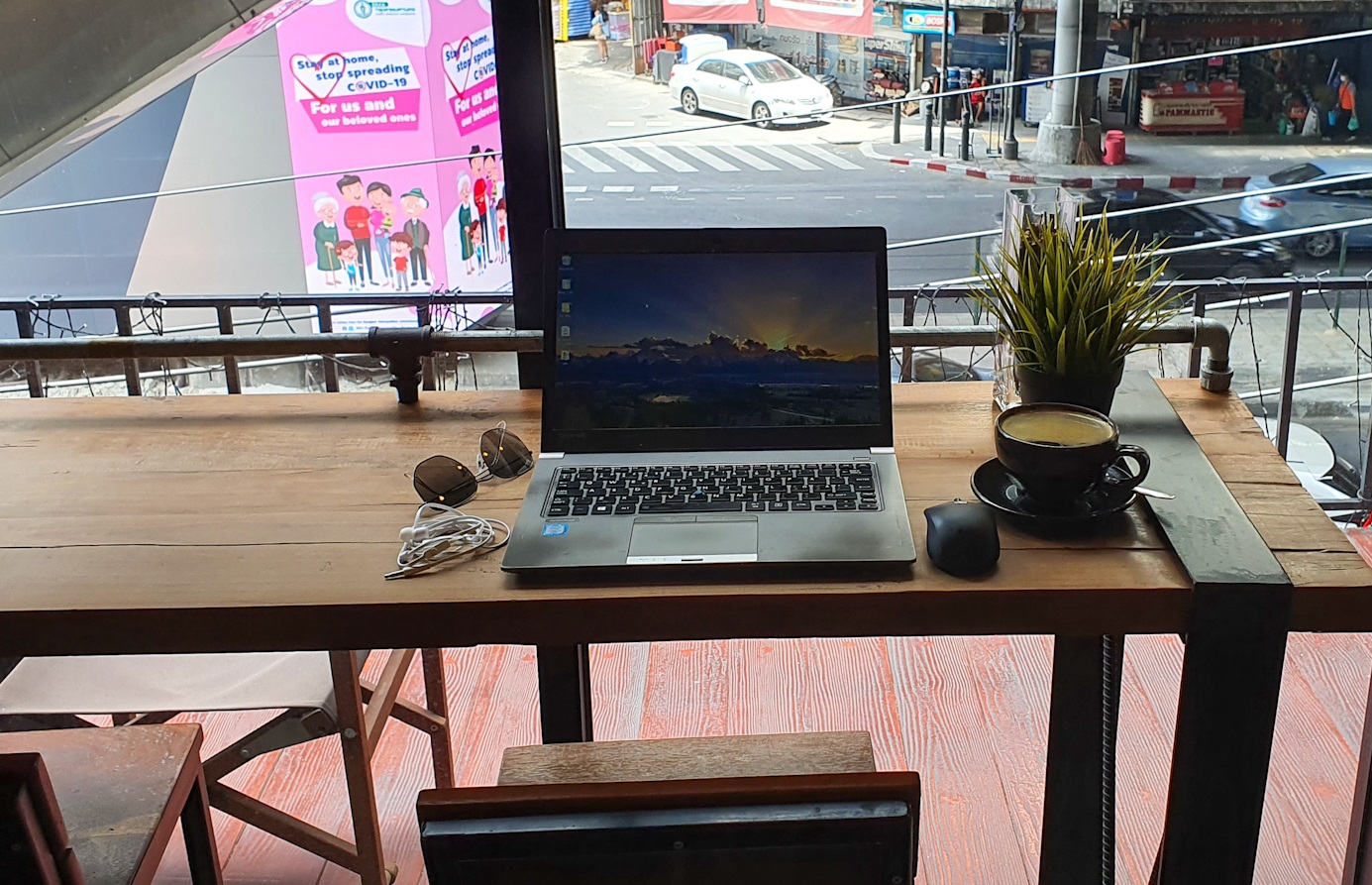 Sometimes it's easier to go with just the mouse. No need to bring and set up the stand and external keyboard. I use this mostly for shorter bursts of work while traveling when I might have limited space in my bag.
Ultra light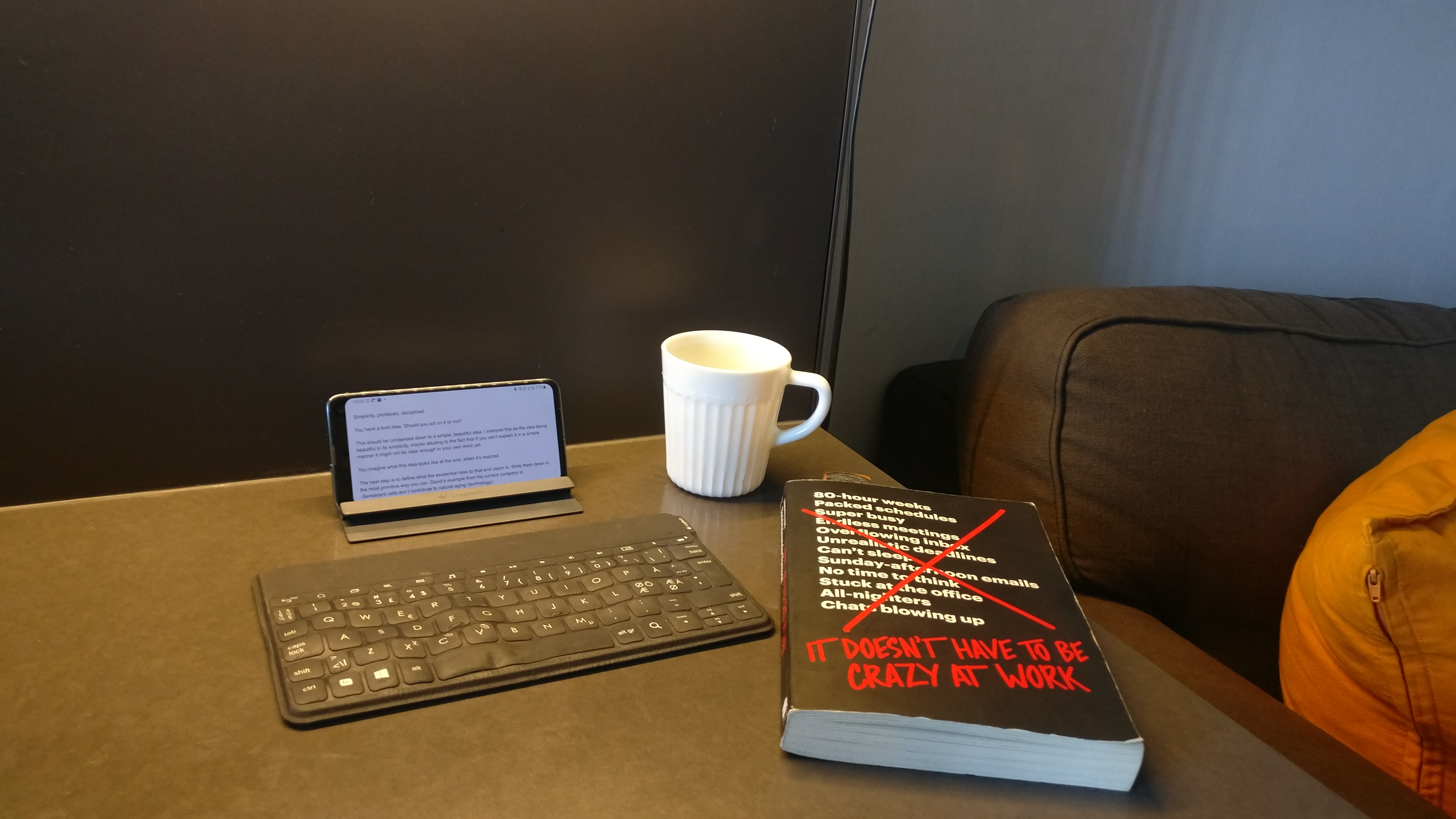 You can see that the keyboard has seen better days. It's been around the block a few times…
The Keys-To-Go comes with a smartphone stand. You can also use a glass to just lean the phone against and type away. This comes in handy if you don't want to bring the laptop but still want a better typing experience than what the smartphone keyboard gives you. Perfect for coffee shops, when inspiration strikes!
All the gear
Logitech Keys-To-Go Ultra-Portable Bluetooth Keyboard
Microsoft Bluetooth Mobile Mouse 3600